This is a Sponsored post written by me on behalf of éclos Skin Care for SocialSpark. All opinions are 100% mine.
The older I get and the more kids I have the more my wrinkles show. When I was younger I never thought I would have such deep lines between my eyes.  Or that the bags under my eyes would be so dark and big.  I blame the years of sleep depravation.
  I have been looking for a new skin care line recently.  So, I was very excited when I was given the opportunity to try out the éclos Skin Care . 
Here is the lovely photo of me before I started the éclos Skin Care program. Au Natural.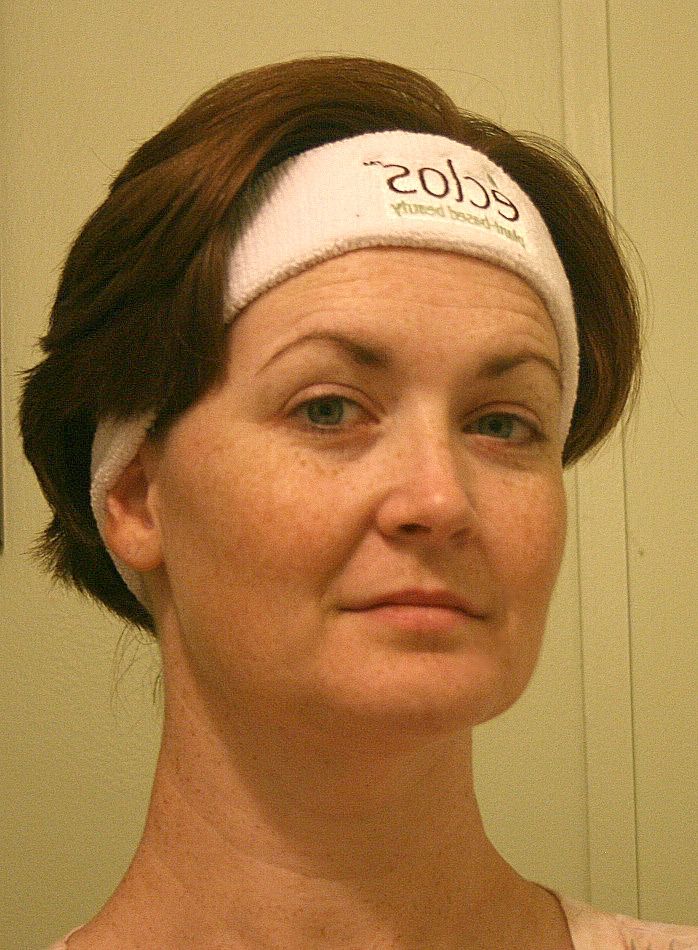 It was taken early one morning before all the kiddos got up. (and as you can tell before I had any caffeine yikes!)
I received and used these products a week before writing this post.
• Facial Cleanser Skin Prep
• Cellular Activator Face Serum
• Moisture Therapy Regenerative Cream
• Restorative Eye Cream
• Instant Radiance Facial Scrub
• Skin Renewal Clay Mask
• éclos Terry Cloth Head Band
I have to admit I was a little nervous in trying some new skin products.  I have very sensitive skin and have had problems with bad reactions to skin care products in the past.  I didn't have an problems like that with éclos Skin Care .  It says it is gentle enough for daily use that was certainty true in my case.
My favorite product is the Restorative Eye Cream.  I have noticed that the lovely bags under my eyes have shrunk since I started using it.
What do you think?  Do you see any difference?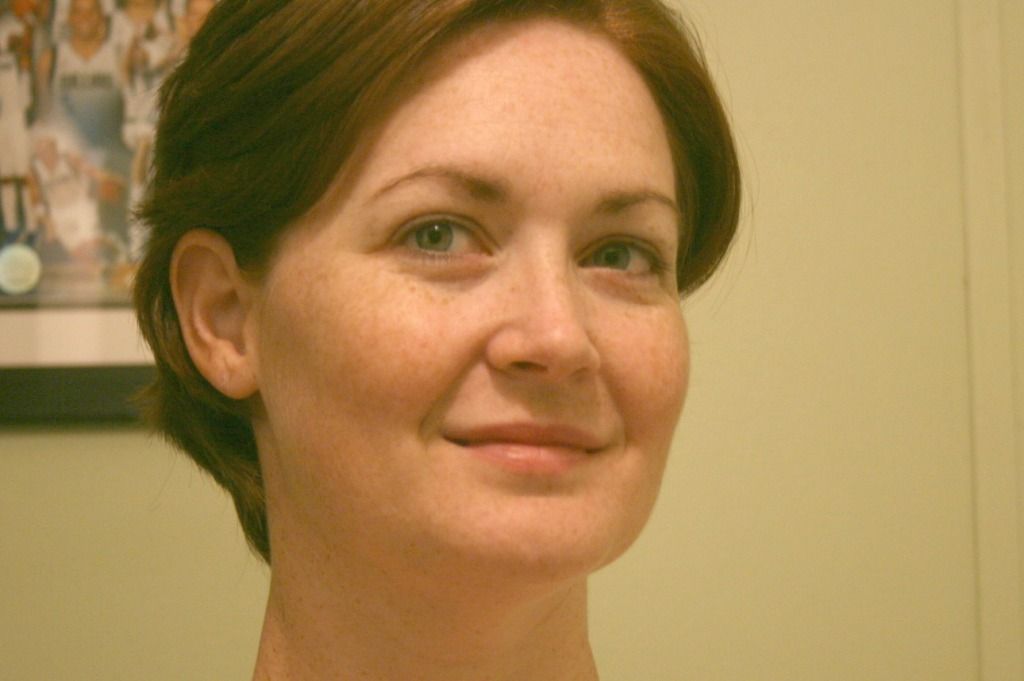 Sorry for the poor photo quality this one was taken late at night. After the kiddos went to bed.  I really like the effects of the éclos Skin Care .  I will continue to use the products which is one of the highest compliments I can think to give.
I am so excited that I get to give away a trial size éclos Skin Care to one of you lovely readers.
To enter the giveaway all you need to do is leave a comment on this post telling me which product you are most excited to try.